Does anyone else find applying lip balm as contagious as yawning? You see one person applying it, and you subconsciously reach for your own…? Are you applying it right now. Admit it.
So we know that that everyone owns at least one.
What are my favourites when it comes to that little handy moisturiser for your lips?
The budget choice
It doesn't really get any better than Maybelline's Baby Lips. Consistenly chosen by bloggers everywhere and pretty much accessible everywhere. I only have 4 different ones, but I keep spying that the range constantly evolves. They're so cheap, and perfect if you love your subtle fruity scents and a hint of softness to boot.
I've also talked about them in this blog before too…
The fun choice
Whilst in Spain, my mum recently picked me up some Agatha Ruiz De La Prada balm in Raspberry (Frambuesa), and it's catapulted it's way up to my top choices. Why? Becuase it smells like raspberry jam and I seriously can't cope. I have to reapply it loads as I think they're gone for scent over actual balming power, but gosh it smells SO GOOD and I don't care.
The classic choice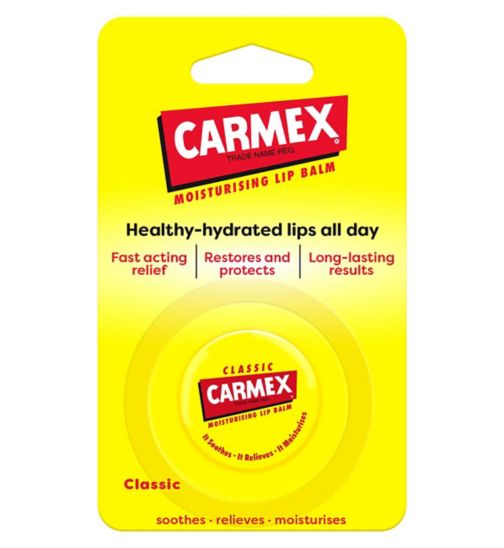 Oh Carmex, I've been using you since I was 19. That's 13 whole years of using the same product. If that's not brand loyalty, I'm not sure what is!
I love everything about this product, from their perma-retro packaging through to that familiar tingle when you pop it on your lips. Every time I've had crappy lips, this just works. In years to come, I know I'll be telling my kids to use this one too.
Most of these balms can be found in Boots/SUperdrug/Priceline! Easy!
What is your go to? Are you a Reve-De-Miel fan, or more a straight up Nivea fiend? Let me know in the comments below!