I do love a good matte lip cream, and have been hunting for something that's as vibrant and purse friendly as the Bourjois Rouge Edition Velvet range – one that hasn't left my lips since it launched last year.
Some of the newer Rimmel products have been taking a while to reach Australia, so I thought I would stock up whilst here, and spotted the new(ish) Matte Apocalips range when in Boots this Saturday.
I was instantly drawn to Orange-ology – under the harsh halogen bulbs instore it looked like a dramatic bright red, but in normal actual lighting, it's more of a gorgeous orange-red, and really packs a dramatic punch.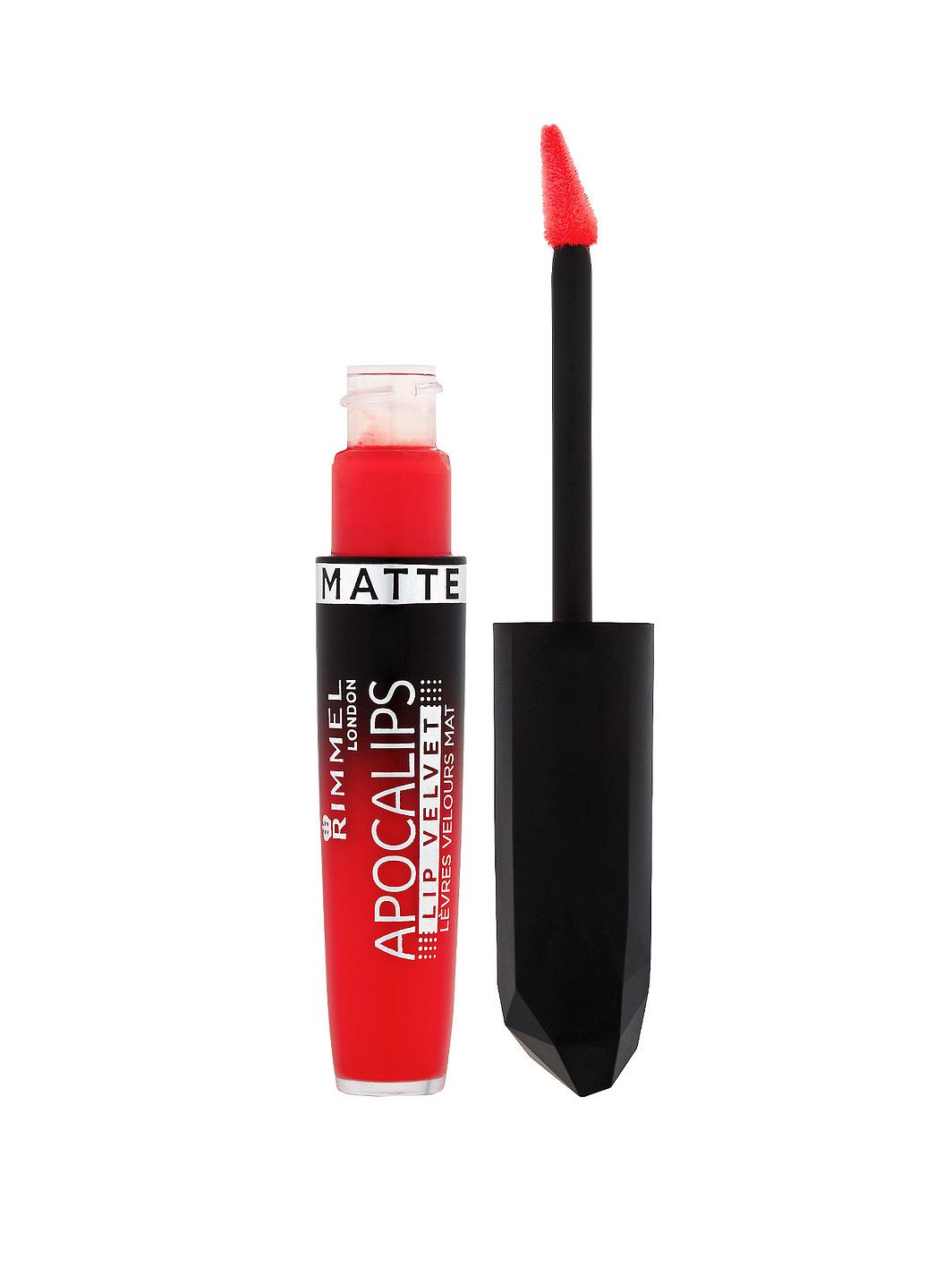 (High end lovers might spot that it also looks a lot like NARS' Heat Wave).
I wore this for my birthday night out on Saturday, which included cocktails, dinner and being outside in the cold – all factors normally against a perfectly applied lip, and it passed the test!
It looked gorgeous and matte, despite not feeling dry at all. My lips felt moisturised all night and the flexible doe-foot meant I was able to evenly distribute the product with ease.
I did have to reapply it a couple of times, but no more than a normal lipstick, and it was really only after eating that there was a little bit of fade on my lower lip.
I recommend these for anyone looking for a budget matte lip, that looks after your lips. I'm very pale and though I loved the colour, I think it would look even more INCREDIBLE on dark and olive skin tones.
I absolutely love these, and will be definitely picking up the others before I head back to Australia. Just gorgeous!
Rimmel is available in all the usual suspects in the UK, and is currently on offer in Boots on 3 for 2! Bargain!